This two year project brings together adult educators, economists, social scientists and others from NGOs, universities and enterprise, from across seven European countries. Our aim is to bring together the various strengths and skills of these diverse sectors and countries, to bring an international perspective to socio-economic issues. Below you can read more about our organisations.

weltgewandt. Institute for Intercultural Civic Education provides citizenship education on political, social and economic issues for everyone. weltgewandt ("open to the world") focuses on a) making current developments in politics and society understood, b) fostering an awareness of what democracy is and which values are needed to keep it running, and c) encouraging citizens to actively participate in social life. Taking the existing plurality of modern societies into consideration, weltgewandt e.V. also strengthens d) the dialogue between people of different cultures, social contexts, generations and life-styles.
AVITEUM is a catalyst for change & growth. Through a comprehensive portfolio of consulting, capacity building, project development and implementation & education services we create effective solutions to help purpose-driven organisations as well as individuals to maximise their potential and reach social impact to build a better future for everyone. Our expertise focus is aimed at supporting improvements in following areas: education, entrepreneurship, equal opportunities, labour market, social services and community development.
Financial Justice Ireland (formerly Debt and Development Coalition Ireland) is a global financial justice organisation.We want a fair and just society for everyone. We want a financial system that serves the needs of all people, rather than just some people, and which does not take the planet for granted.We critically engage people to understand the structural causes of global inequality and power relations. We aim to empower people in Ireland to take informed action for greater economic justice globally. Tackling inequality and achieving a fairer society requires critiquing power structures in our society and globally – highlighting the causes of inequality, rather than the symptoms.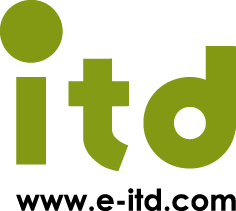 Our mission is to transfer and to develop new models and projects of social, cultural, educational and economic development. From a local perspective, we aim to increase the welfare of citizens by concrete and integrated answers to the needs of people, organisations and territories, transferring the experience and the knowledge of their associated organisations. ITD activities are based on a constant dialogue between excellence models and successful acts, and finding innovative solutions for the necessities of the client, especially in Europe and Latin America.
Peipsi CTC was established in 1994, to enhance sustainable development in the Estonian-Russian border communities. Its current projects focus are 1) Global and environmental education and 2) Social inclusion and community development. Peipsi CTC team interdisciplinary approach to implementation of the project stems from a close cooperation with multiple end-user organizations, including SMEs, schools, NGOs, local municipalities from both sides of the border. Peipsi CTC has 20 years of experience working with educational institutions in the border area. It organizes teacher trainings, workshops for children, summer camps, methodological materials, contest, campaigns etc. It also has license to conduct training programs, issued by Ministry of Education. Peipsi CTC has very good knowledge working with international projects, also being of lead partner.
The Vienna University of Economics and Business is one of Europe's most modern Universities of Economic Sciences, with just under 23.000 students originating from 110 countries. Due to the accreditation via EQUIS, AACSB and AMBA it is a proud bearer of the rare "triple accreditation". As a research-intensive public university with a keen awareness of its obligations to society, the Vienna Universtity of Economics and Business prepares its students to take on responsibility in business and society.
WSEI is a non-state higher education institution funded in 2001.WSEI offers full university degree programmes in a range of academic disciplines with over 6000 students is a nationally recognized university, demonstrating a commitment to engage in partnerships with EU organizations and institutions to support education, training and research. WSEI offers a distinctive educational experience, through a range of vocationally related courses/undergraduate, graduate & postgraduate courses supported by a strong research and knowledge transfer activities